Fibre Optic Assemblies
Fibre optic assemblies from the standard product range
When connecting optical devices indoors, things often have to be done quickly. The handling of fibre optic cables is considerably simplified by plug & play solutions. It doesn't matter if it's about optical connections for the office, FTTH or in the data centre – pre-assembled cables can greatly reduce the complexity of installing optical devices.
As part of our standard product range, we offer various fibre optic cable assemblies: Simply select the required connectors (LC, SC and ST) as well as the desired fibre type (Singlemode (OS2) or Multimode (OM1 to OM4)).
If the core and the cladding are made of glass (GOF, Glass Optical Fibre), the assembly requires special expertise. You are welcome to rely on our competence in the assembly of fibre optic cables and concentrate on your core business.
Your benefits at a glance:
Easier handling and time savings due to Plug & Play products.
A detachable connection allows a quick exchange of components.
Connectors assembled at the factory offer low insertion loss and high return loss.
LSZH buffer tube is halogen-free and flame-resistant and is therefore suitable for compliance with special fire protection requirements in public areas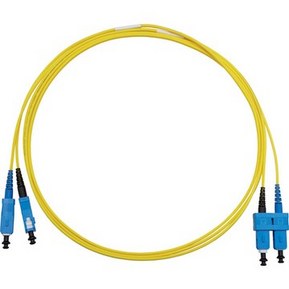 GOF DUPLEX Patchcords – Pre-assembled fibre optic patchcords with different connector types in singlemode or multimode configuration.
Duplex full core
Standard length 2 m
Outer sheath colour depending on fibre quality
For indoor use
Accessories for fibre optic assemblies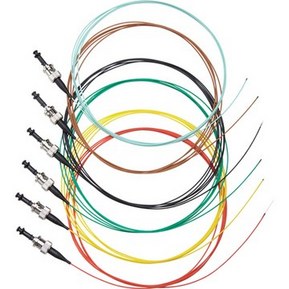 GOF-Pigtails for spliced connections
GOF pigtails are simplex fibres with pre-assembled connectors. They can be reliably connected to the optical fibres on site via fusion splicing.
GOF SIMPLEX Pigtail - Single-sided assembled fibre optic patchcords with different connector types in singlemode fibre or multimode fibre configuration
Features
Simplex full core
Set consisting of 12 colour-coded pigtails
Standard length 2 m
For indoor use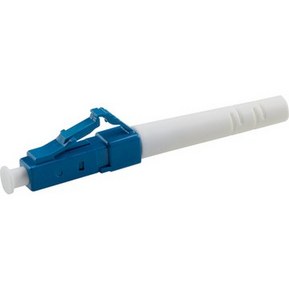 GOF connector for the assembly of fibre optics
Experienced assemblers can obtain various connector types from us for the assembly of fibre optic cables.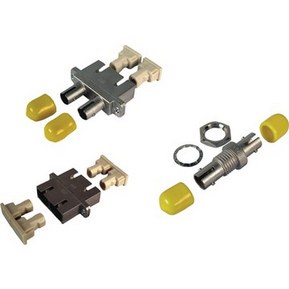 GOF adapters for detachable connection of fibre optic cables
For the extension or subdivision of connector sections, we offer GOF adapters for use on both sides with finished patchcords.
Assembled fibre optic cables according to your specification
With ÖLFLEX® CONNECT DATA, LAPP also offers customised fibre optic assemblies, so-called trunk systems. For this purpose, you can choose the appropriate cable from the extensive HITRONIC® product range, to be equipped with connectors according to your requirements and wishes. The use of factory-assembled fibre optic cables can greatly simplify installation in industrial or telecommunications and office applications.
LAPP can also become your specialised partner for demanding fibre optic connections.
Your benefits at a glance:
The ready-to-connect trunk system can be installed directly.
There is no need for complicated connector assembly, which saves you time and money for expensive equipment.
Our high product quality increases the reliability of your application.
Our high quality, factory-made assemblies offer lower attenuation values.
Would you like to configure individual trunk systems?