Lapp Southern Africa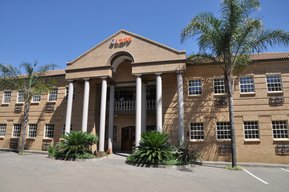 Lapp Southern Africa opened its doors as a distribution partner for LAPP products and accessories in 1994 and since then, the success and milestones have been immeasurable. In 2015 the Stuttgart- based Lapp Group intensified its activities in Southern Africa and LAPP Southern Africa became a 100% subsidiary of the LAPP Group.
Today Lapp cables produces cables and connectors for different industries and markets. Mechanical and system engineering, the automotive industry MSR technology electrical and installation engineering, EDC and many more.
Our customers appreciate our expertise and service. The 40,000 products in our catalogue reflect our manufacturing prowess. We always want to offer the best solution. If the customer cannot find what they are looking for in our catalogue, our experts are on hand to develop a solution together.