Customised special cables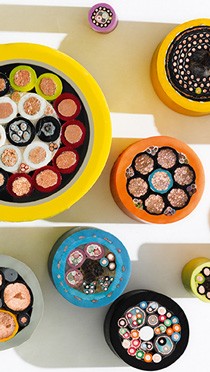 With 40,000 standard products, our product portfolio meets an enormous range of requirements. However, there are always those requirements for which an individual solution is necessary.
This is why we develop and produce customised special cables which are tailored for particularly challenging purposes.
If you wish, our specialists can advise you on site and help you to determine what your exact requirements are. Our experts design the optimum solution in the development stage, which is then produced exclusively for you in one of our specialised factories. In our trial and testing centre, we subject your special cables and assemblies to extensive tests to check their performance potential. Our production and testing processes strictly adhere to national and international regulations.
If you have any requests relating to customised products not listed in our catalogue, please contact our product specialists:
Telephone: +27 11 201-3200