Cable Finder
The Cable Finder at www.lappgroup.co.za is a really successful model. An increasing number of customers are using the feature and searching online for the appropriate cable for their application. Due to the high demand and the many requests and suggestions received, Lapp Kabel has optimised its Cable Finder. You can now find the right product even faster and more easily.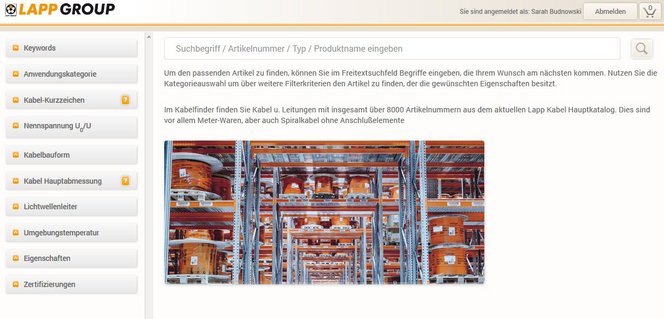 You can now also choose the appropriate cable from your tablet PC. The focus on mobile devices and the use of new technologies means that the new version is even faster and, thanks to its new user interface, even easier to operate. Even fibre optic cables and spiral cables can be found with just one click. Other new features include a direct link from the cable to the matching cable gland and an easy route to online ordering.
Incidentally: Lapp Kabel is one of the few manufacturers in the industry that offers customers a cable finder for online ordering. Experience it for yourself: Cable Finder.