Social Commitment
Social commitment is part of the Lapp family – and therefore also the company – tradition. All around our business locations, we support a whole host of public and social initiatives and institutions.
Globalisation and community spirit go hand in hand at Lapp – since the very beginning, taking an active interest in social issues has formed part of the distinctive business culture of our family company.
Now, as ever, the Lapp family company stands for reliable values and principles. Irrespective of market fluctuations, strategy changes and structural reorganisation, the Lapp company internal culture has anchored its dependable values for personnel and business partners alike firmly within its everyday business.
Alongside our core business activities which are detailed here, a traditional part of Lapp is therefore also to offer unbureaucratic assistance at all our locations throughout the world, wherever it is needed. Our employees often take the initiative to make this happen.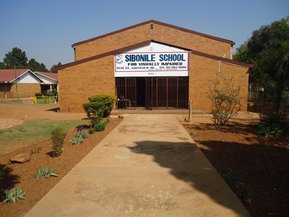 LAPP Southern Africa's past social responsibility projects
During 2018/2019 LAPP Southern Africa wanted to invest in our country's future generations by taking on several project.
LAPP Southern Africa makes monthly donations to Jicama, a Non-Profit Organization that supports the children in the care of Sibonile School. he Sibonile School provides schooling, accommodation, food and clothing for 189 children, who are either partially sighted, totally blind or deaf and blind. It is apparent therefore that some of the pupils are not academic. A simple question then is what does the future of a visually impaired hold if his/her education does not provide anything in that regard? Our goal is to fully prepare the visually impaired persons for meaningful integration/inclusion in the society. Sibonile had thought of establishing a vocational training centre for the blind (inner vision centre), where the visually impaired would be empowered in:
Self awareness training
Health education and healing
Small business courses
Self employment or making the impaired employable
Adult basic education
Skills training in production of goods
Our donations helps them support 2 children in their care.
We contribute to Jicama's Annual Christmas Party .Jicama has been hosting this joyous event since 2005, and it is always a memorable occasion to close off the year with such a fun filled event. All of the 186 learners receive Christmas presents and party packs and enjoy a fun filled day of entertainment.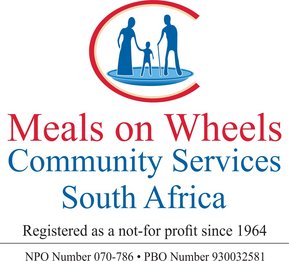 Monthly contribution to Meals-on Wheels. While Meals-on Wheels is very proud of the fact that our national program has reached a service level of over 29 million meals per year, the great need in our country keeps them ever reminded that their work for the less fortunate will never end. While their national program currently comprises over 700 service points – aided by over 1400 voluntary helpers – the cries of those whom they have yet to reach keeps them ever focused on their expansion plans. With 27% of South Africa's population unemployed, and with a reported 14 million people going to bed hungry every night, they are always looking for ways and means of expanding and improving of their various services to humanity.