Rolling Stock
Connection solutions for railway technology from LAPP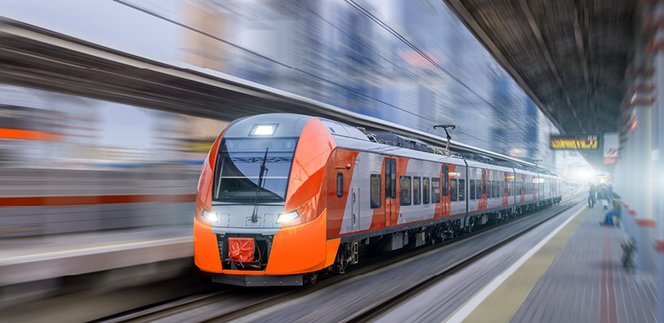 The right solution for your needs: power supply, control functions and data transmission for rolling stock
Increasing urbanisation and progressive digitalisation are constantly placing new demands on railway technology. The demand for transport systems is growing with increasing population density. And with it the expectations for safety and reliability of rail transport. Cables and wires for railways must comply with special safety regulations and fulfil functions in order to be approved for rail vehicles. With the extensive portfolio for railway technology from LAPP, you receive tested and certified system solutions from a single source.
What special requirements must cables and wires for rail transport meet?
The high availability and smooth operation of rail vehicles depends largely on the cables and wires used. Whether power supply, data transmission or the control system: reliable connection solutions enable smooth operation and safe transport.
Cables and wiresfor rail vehicles must have special properties in order to be approved for rail transport. The unrestricted safety of passengers and personnel is the decisive factor. For this reason, fire protection in rail vehicles is treated with great importance and regulated in Europe in the DIN EN 45545-2. Materials and components for rail vehicles are subject to clear specifications.
According to DIN EN 45545-2, railway cables and connection solutions must have the following essential properties:
Flame retardant
Self-extinguishing
In the event of a fire, the products used do not contribute to fire propagation and prevent additional damage to people and materials. In addition, the products have to be able to withstand external influences such as stone chipping, torsion or strong vibration waves that permanently affect them.
Extreme climatic conditions during operation also place high demands on the material properties of cables, wires, cable glands and connectors. Most components must therefore withstand temperatures ranging from -50° to +120°C.
Why LAPP products for rail transport?
At LAPP we know what is important when it comes to connection solutions for rail transport. Our LAPP portfolio for railway technology meets a variety of standards and safety requirements.
Advantages of LAPP products at a glance:
Own electron beam crosslinking facility and IRIS / TS 22163 certification at the Lapp Korea LLC production site

Cable types according to EN standards and other standards

Many years of experience in the rolling stock market

Shortest delivery times - high stock availability

Small minimum order quantities and presentations

Complete connection solutions from one source
Our product solutions for rail transport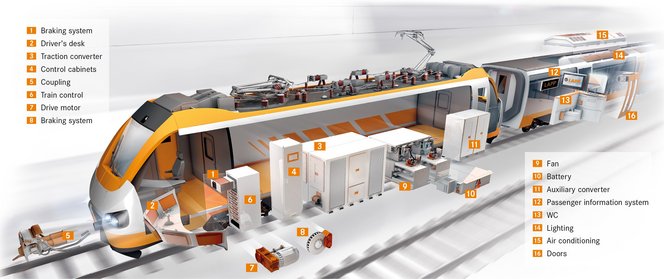 Use our cable finder and our finder for cable glands to quickly find all products for your requirements yourself:
Planning and service business
worldwide warehouse locations
high disposability
fast delivery time and fast processing
customised delivery
Reference: Hyundai-Rotem

Besides numerous other customers in this market, the close cooperation with the Korean rail vehicle manufacturer Hyundai-Rotem is one of the most important references for LAPP. For many years Hyundai-Rotem has relied on the high quality of its products and the excellent logistics of LAPP in its demanding projects, such as the high-speed trains for the new line of the Korea Train eXpress (KTX) from Seoul to Mokpo and Pusan as well as a large number of electric locomotives for the customer KORAIL.